Quality Service – Visit My Holiday Concierge for all your needs – making holidays easy!
We will do all we can to ensure that your stay with us is special.  Our team is committed to providing excellent service from the moment you make your enquiry through to the end of your holiday and then onto the booking of your next one!  Please do not hesitate to ask if you have any queries.
With all our properties you will be personally met and given a tour of the property.  We are available to answer any questions you may have and as locals we can advise you of the best destinations to visit on the Gold Coast.
We are able to assist you with all the activities that are listed and more so let us know what it is you would like to do on your holiday and we can take care of all the arrangements for you.  Let us take the stress out of organising your getaway in one of our wonderful Gold Coast holiday homes. Our main service requests are:
Groceries, Drinks and Hampers
Have your pantry stocked and the drinks chilled prior to your arrival.  You choose what you want and we have it all packed away for you.
Looking for a Welcome Hamper, Breakfast Hamper or Weekend Essentials?  Take a look at what we have available at My Holiday Concierge.
Hire Items
We can arrange to hire almost anything you need for your stay and in particular the following:
Everything for Baby
Beach Towels and Shades
Kayaks
Bikes & Sporting Equipment
Childrens' Packs
Theme Park Tickets and Tours
We take the hassle out of organising your tickets.  Get special deals and advice on the best Theme Parks and tours for your group.
We offer you the best boat cruises, golf deals and tours to explore the Hinterland Rainforests and Byron Bay.  Looking for a winery or brewery tour or a night out at a show then visit My Holiday Concierge.
Transfers, Car Hire and Tours

Transfers to and from the Airports and Theme Parks
Car Hire – Available for all requirements big or small
Luxury Transfers – take your mind off how to get there and relax and enjoy the luxury drive from the airport to your accommodation.
Happy Kids and Local Knowledge
We have everything you need to keep the kids happy and make holidays easy and as we all know Local Knowledge goes a long way wherever you are so we are here to help. Check out our
Toy Hire & Kids Packages
Tours just for Kids
Wet Weather Ideas
Child Friendly Restaurants
Local Parks
Babysitting
Personal Chef Available On Request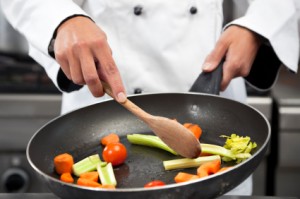 Personal Chef available on request to cater to whatever you desire from poolside BBQs to 5 star cuisine. Some occasions just call for that "something special", whether it is a birthday or an anniversary or perhaps just celebrating the fact you are on holidays.  Our Personal Chefs can do all the hard work for you by providing trained and experienced staff to come in and prepare and serve just about any meal your heart desires. This is where you can use your imagination and we encourage your input into preparing a menu that is specific to your every need.  It can be as basic as a BBQ through to five star dining.
Special Celebrations
Whether it is a Birthday, Special Celebration, Anniversary or just something different we are here to help.  We can arrange everything you need to make the time a memorable one.
Massage and Beauty Treatments
Choose from a large selection of Massage and Beauty Treatments that are done in House or if you prefer a full day at the Day Spa we have the perfect options for you. Choose from a variety of options or tailor to your needs.