5% discount on all Broadbeach accommodation or 10% discount on stays of 7 days or more
Are you looking for the perfect Broadbeach accommodation for you the family and your friends to stay during some of the hottest Gold Coast events?
Each year the stunning Gold Coast is the home of multiple world class events and this time of year is no exception.
Upcoming Gold Coast Events include: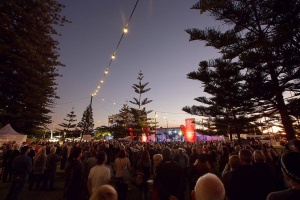 Surfers Live 6 – 8 May
Blues on Broadbeach 19 – 22 May
Sanctuary Cove Boat Show 19 – 22 May
We have the perfect Broadbeach Accommodation for you.
To help you celebrate and relax in style, we have the perfect
Gold Coast Broadbeach rental house
accommodation to suit everyone's needs, luxury at an affordable price.
We are one of the leaders in luxury accommodation Nationally and have over 35 houses to choose from in the Broadbeach area on the Gold Coast.
Here is just a sample of some of our homes on offer:
All of our accommodation (homes) in the Broadbeach area have exclusive access to a full-service concierge, My Holiday Concierge. With My Holiday Concierge, you don't need to worry about getting to the shops to stock up on food and drinks, that can all be arranged for you before you even step foot in the door of your Elite Holiday Home. Bringing the kids and want to get out to the late night events? No worries, the lovely team at My Holiday Concierge can arrange baby sitters and even in-house chefs to have everything taken care of.
Why not take advantage of the deal on offer and get yourself to one of the above mentioned events.
This offer is only available during the Gold Coast Events listed (Surfers Live, Blues on Broadbeach & Sanctuary Cove International Boat Show) and is subject to availability, normal terms and conditions apply.
Use the contact form below and make sure to quote the event in which you are attending, either: 'Blues', 'Live' or 'Boat Show'.