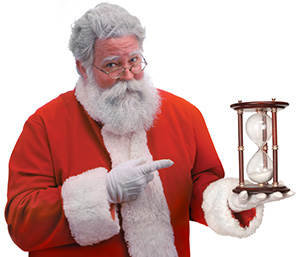 He's on his way!
Yep, Santa is on his way so you'd better be quick if you want to get on the "Nice" list.
What we want to say is simple: All the best for Christmas and the New Year.
We hope you and your loved ones enjoy lots of friendship, love and joy.
See you next year!
Shelley, Steve and the entire Elite Holiday Homes team